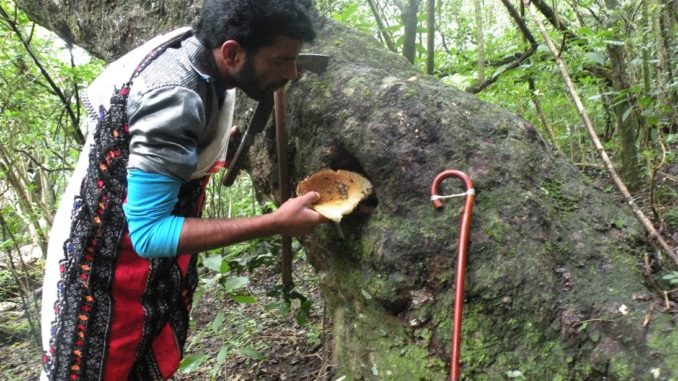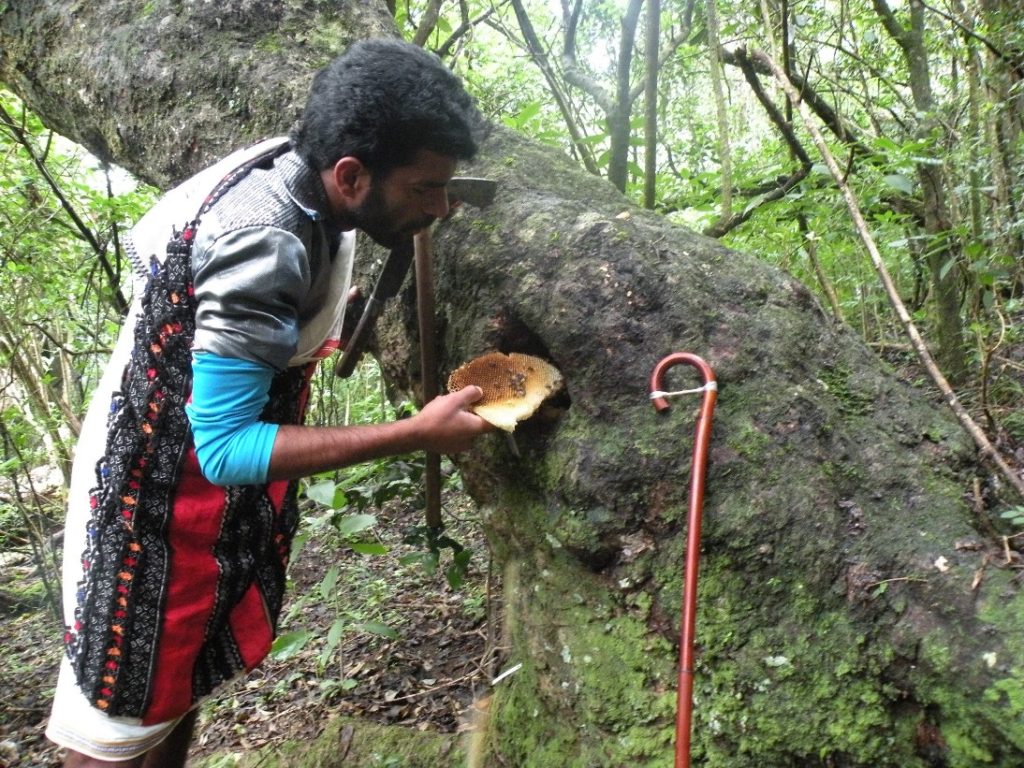 The Toda people are a small pastoral community who live on the isolated Nilgiri Plateau and Western Ghats of south India. Todas are vegetarian in nature and traditionally live in settlements called as Mund consisting of three to seven small thatched houses, constructed in the shape of half-barrels and spread across the slopes of the pasture. They traditionally trade dairy products with their neighbours. Toda religion centers around the buffalo and consequently, rituals are performed for all dairy activities as well as for the ordination of dairymen-priests. The religious and funerary provide the social context in which complex poetic songs about the cult of the buffalo are composed and chanted During the last quarter of the 20th century, some Toda pasture land was lost due to agriculture by outsiders or afforestation by the Tamil Nadu Forest Department. This has threatened to undermine Toda culture by greatly diminishing the buffalo herds; however during the last decade both Toda society and culture have also become the focus of an international effort at culturally sensitive environmental restoration.[3] The Toda lands are now a part of the Nilgiri Biosphere Reserve (NBR). The Toda community was originally pastoral but of late begun cultivating vegetables. Since the colonial period, grazing rights have been given to them for a large landscape.
The Toda dress consists of a single piece of cloth, which is worn like shalya wrap over a dhoti for men and skirt for women along with shalya wrap. Toda women are extremely skilled in embroidery. Their traditional embroidery uses the bright shades of scarlet and black on a white background and  the nature-inspired motifs are very old and similar to those in vogue in ancient India. The traditional attire is a must during rituals, marriages and social gatherings. Keeping a pure line of buffalo breed is for rituals and the sacred dairy is strictly adhered even today.
The Todas have the unique practice of gathering Apis cerana honey from natural tree cavity in the forest using a system that has evolved over generations. Such cavities are bequeathed to heirs as property.  Keystone Foundation has been working closely with the Toda community on initiatives like forest restoration, creating a nursery of native forest species, documenting plant diversity, creating a forest bee sanctuary and preserving traditional handicrafts. With respect to the last, Keystone has been instrumental in acquiring the Geographical Indication of Origin for their embroidery.
Sources: 1. Nath et al. (2007). Honey Trails in the Blue Mountains. Keystone Foundation
2. Wikipedia