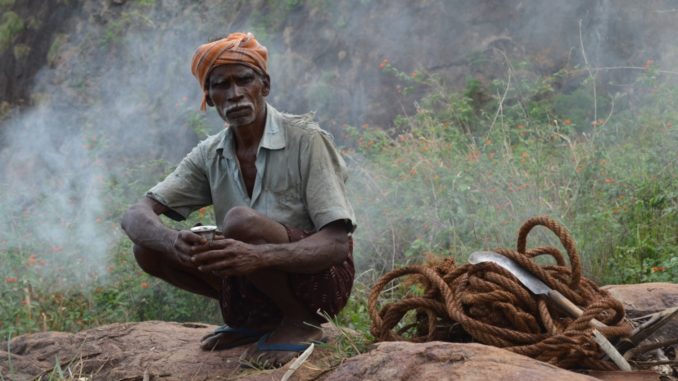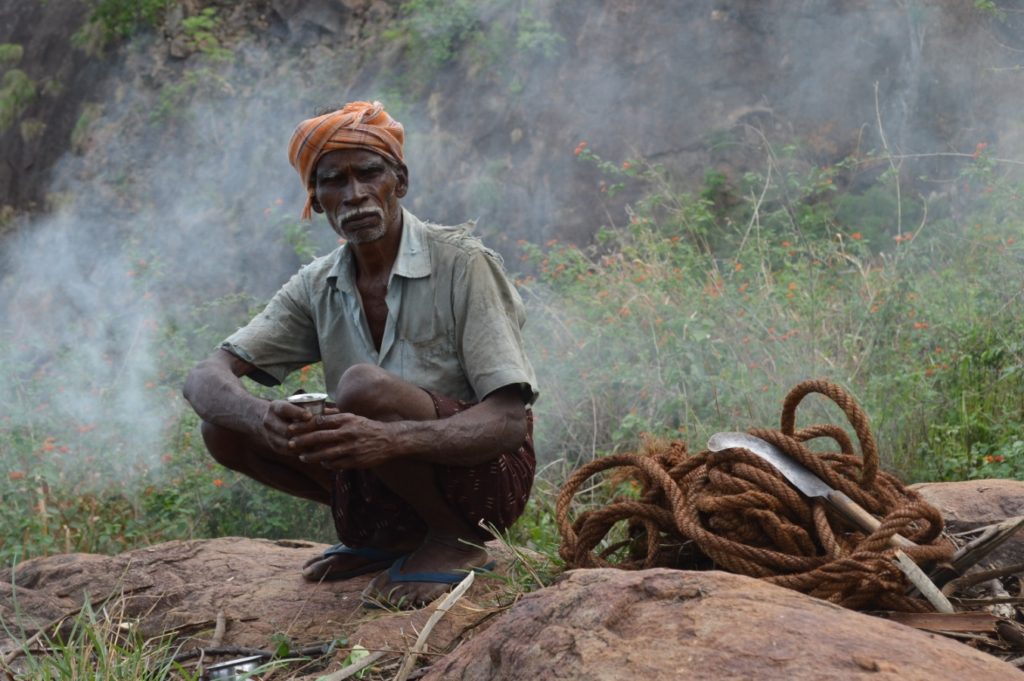 One amongst six primitive tribal groups of Tamil Nadu, the Irulas predominantly reside in the relatively low altitude regions in southern and eastern slopes of the Nilgiris and the northern and eastern slopes of Coimbatore.
The Irulas have a population of around 8000 and practice traditional mixed millet farming which includes exclusive varieties of little millets and maize, other than pulses, cereals, greens, vegetables and tubers. The average Irula settlement size is about 30 households – they have very neat houses and clean front yards. Their homesteads are full of useful trees, especially banana. Indigenous cattle and buffalo are reared in large herds and the forest pen system is well documented. The Irula store millets stocks in underground granaries, some of which are still in use. The community is also involved in collecting non-timber forest produce (NTFP) like honey, amla, hirda, shikakai, bellerica, Chebula, myrobalan, soapberry, and phoenix leaves for their livelihood.
The Irula are also involved in coffee farming (primarily Coffee Arabica which is a Presidia product in Terra Madre, Italy) on the hill slopes around 850-1200 metres above sea level. Some of the Irulas are shareholders in a registered farmer producer company called Aadhimalai Pazhangudiyinar Producer Company Limited (APPCL). The producer company is managed entirely by the tribal community and it procures farm produce like millets, pulses, cereals, amaranth seeds and forest harvests like amla, honey, soapberry, etc.